Rocklite DLX Large Suitcase in Charcoal
£114.99
Product Description
Rocklite DLX makes the case for exceptionally light luggage that doesn't have to cost the earth. 
Designed to be eco-friendly and made from durable 100% recycled snowflake polyester, Rock's lightest-ever luggage delivers on style and substance. The soft case comes in a fashionable palette (Khaki, Denim and Purple) offering a highly desirable look for the packing-efficient traveller. Rocklite DLX is ideal for travellers seeking to maximise their packing without compromising on quality or design.
A wide trolley handle enables better stability, and 8- smooth rolling wheels with effortless 360-degree rotation make handling a breeze.  The case also features an expandable section and front zipped pocket, increasing the volume of the case providing additional packing capacity. In addition, Rocklite DLX is fitted with an Integrated TSA combination lock for added peace of mind.
Rocklite DLX's interior has a luxurious, soft touch lining. The design also features two convenient zipped inside pockets and elasticated packing straps to keep belongings secure.
Built to last, all Rock products come with a 15-year manufacturer's warranty against manufacturing defects arising from faulty workmanship or materials.
Specifications
Dimensions:78x47x28/31cm
Weight:3.0kg
Capacity:70/78L
Material:Recycled Snowflake Polyester

Delivery & Returns
We offer free UK delivery etc. See more info here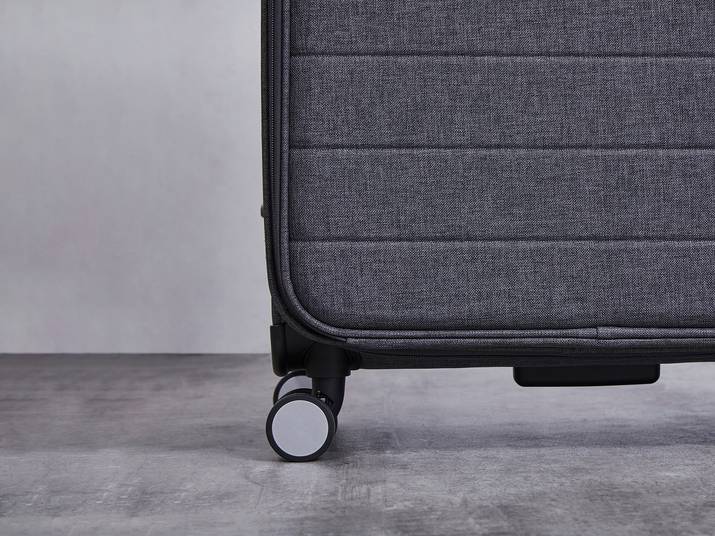 8 Wheel
8x easy glide double wheels for improved stability and handling. Effortless 360-degree rotating wheels make manoeuvring around an airport or train stations fast and easy.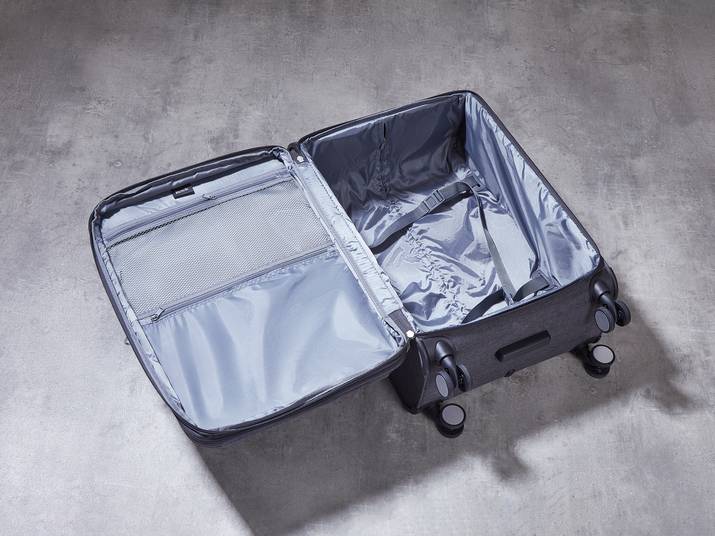 Interior
The interior of Rocklite DLX has luxurious soft touch lining and a mesh divider section. The design also features a convenient zipped inside pocket and elasticated packing straps to keep your clothes securely in place.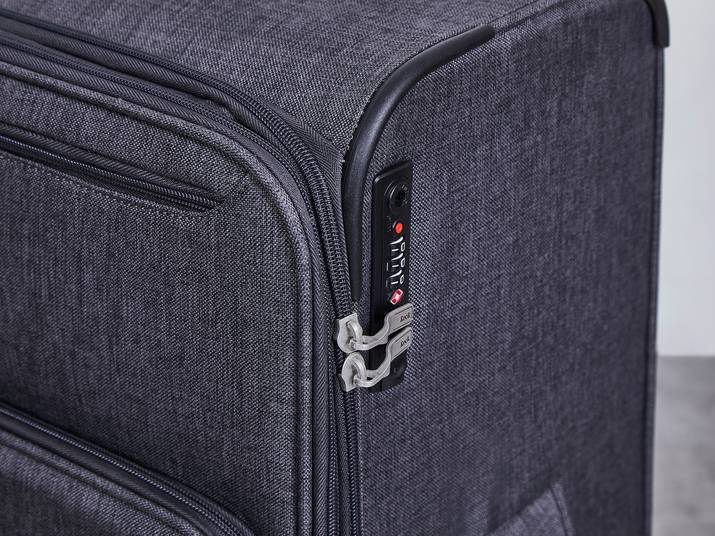 Integrated TSA combination lock
For your complete peace of mind, Rocklite DLX cases are fitted with an integrated TSA combination lock. Travel Sentry develops and licenses standards used in travel security, including a standard for luggage locks that can be legally opened by aviation security agencies.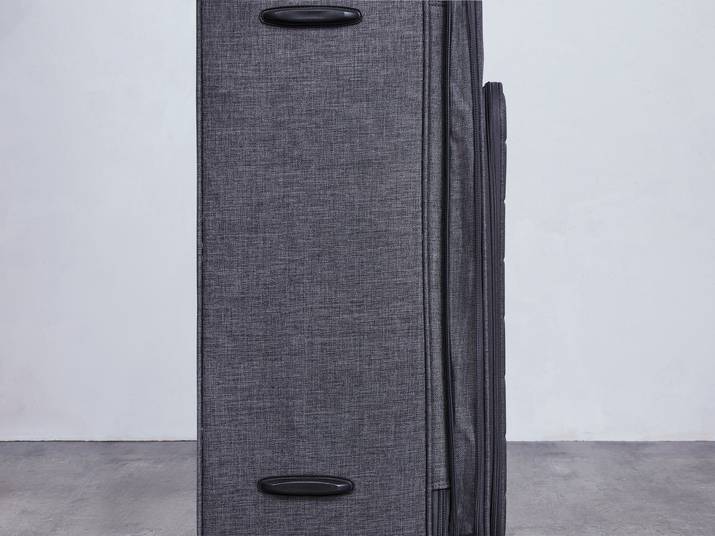 Expandable
The expansion zip allows you to increase capacity by approximately 20% making room for souvenirs and extra belongings.