Sloane Small Underseat Suitcase in Purple
£69.99
Product Description
Celebrating our home city, the London Collection, incorporating Sloane, Kensington and Mayfair, offers distinctive styling and increased luggage options for the traveller demanding more.
The Sloane Range has Rock's chic, signature styling and gold accents to create an elevated set of accessories for the ultimate traveller. Incorporating Rock's new Underseat size for ultimate flexibility for every trip.
Built to last - all products come with a 15-year manufacturer's warranty against manufacturing defects arising from faulty workmanship or materials.
Tough & Practical - 2 smooth rolling wheels and a telescopic, push-button handle will help you glide effortlessly on your travels.
The interior has luxurious soft-touch full lining, convenient zipped inside pocket and packing straps to keep your clothes securely in place.
Specifications
Dimensions:45x36x20cm
Weight:2.2kg
Capacity:26L
Material:Polyester

Delivery & Returns
We offer free UK mainland delivery etc. See more info here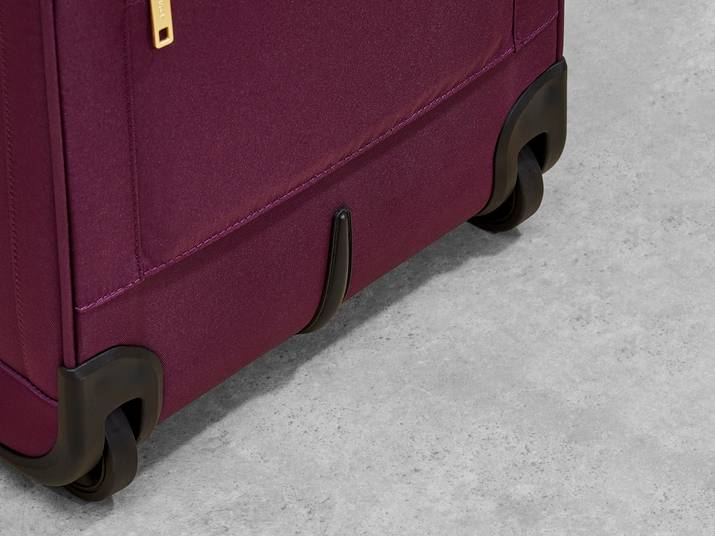 2 Wheel
2x easy glide wheels for improved stability and handling. Smooth rolling wheels make manoeuvring around an airport or train stations fast and easy.
Interior
The fully lined interior has a zipped mesh pocket and adjustable packing straps to keep your clothes securely in place.