Paris Set of 3 Suitcases in Black
£179.99
Product Description
Paris is always a good idea.
Bienvenue Paris, our new range of soft-shell luggage, inspired by the eternal city of romance and adventure. Available in Cabin, Medium, Large and Extra Large, Paris evokes the different sides of Europe's most iconic city; of streets rich with history, beautifully picturesque skylines and a cosmopolitan agenda of things to see and do.  Finished in a practical and resilient soft-shell outer case, Paris is available in a cultivated palette of Olive Green, Purple, Navy and Black, ideal for the sophisticated, well-heeled traveller.
Made from 100% polyester, light-weight Paris is a hard-wearing, hardworking range, made for those who demand more from their luggage.
Paris incorporates a large front pocket, ideal for business travel and a TSA lock for security. A telescopic, push-button handle plus 8 smooth rolling wheels with effortless 360-degree rotation makes navigating every element of your journey a breeze.
Built to last, all Rock products come with a 15-year manufacturer's warranty against manufacturing defects arising from faulty workmanship or materials.
Specifications
Cabin
Dimensions: 55 x 40 x 20 cm
Weight: 1.9 kg
Capacity: 34 litres
Medium
Dimensions: 71 x 41 x 26 cm
Weight: 2.3 kg
Capacity: 56 litres
Large
Dimensions: 81 x 47 x 31 cm
Weight: 2.8 kg
Capacity: 92 litres
Delivery & Returns
We offer free UK delivery etc. See more info here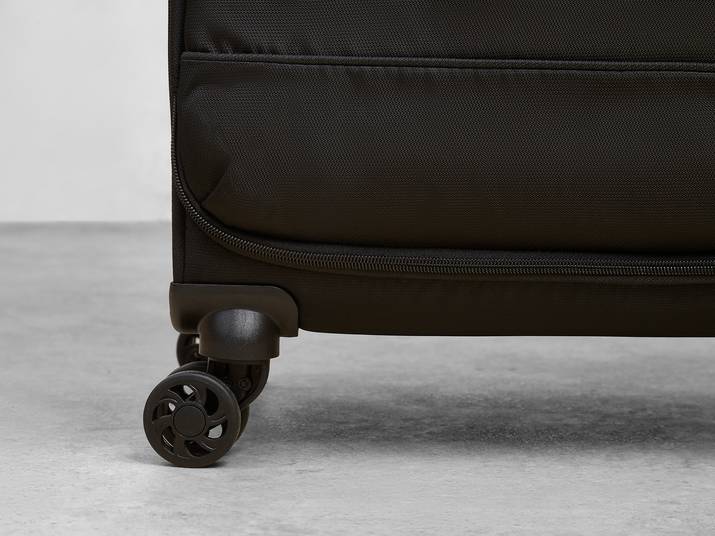 8 Wheel
8x easy glide double wheels for improved stability and handling. Effortless 360-degree rotating wheels make manoeuvring around an airport or train stations fast and easy.
Interior
The interior of Paris has luxurious soft touch lining and a mesh divider section. The design also features a convenient zipped inside pocket and adjustable packing straps to keep your clothes securely in place.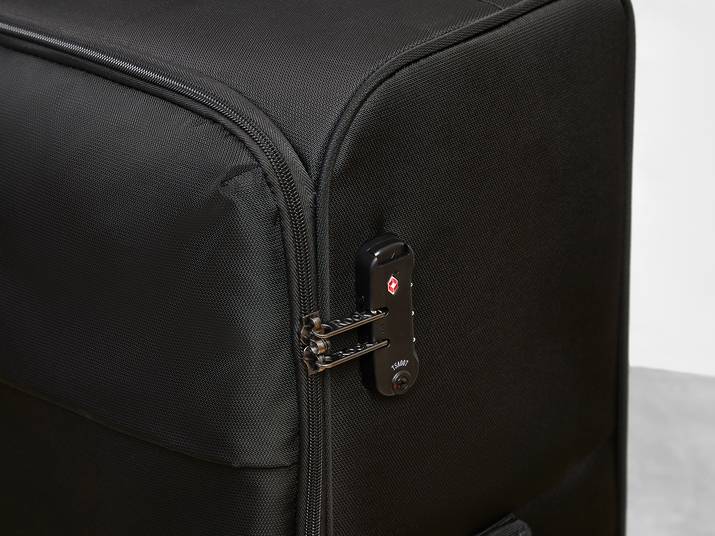 TSA Combination Lock
For your complete peace of mind, Paris cases are fitted with a TSA combination lock. Travel Sentry develops and licenses standards used in travel security, including a standard for luggage locks that can be legally opened by aviation security agencies.