If you've looked out the window this week, you might feel that an autumn getaway is in order and it's very much the season for city breaks and Rock's range of Cabin and Under Seat bags are the perfect partner for every escape.
To inspire you, we've picked a handful of our favourite destinations to tempt your travel tastebuds:
Palma, Majorca
Palma is one of our favourite spots, a beautiful Mallorcan destination. For a hotel with a substantial pool in Palma – not always easy to find – there's the Victoria Gran Melia on the marina. The bar overlooking the pool and, beyond, the marina and shoreline is a great spot for a selfie. Stay further in town with a touch of luxury at Hotel Gloria within easy reach of the old town and a bar where we love to order cocktails and people watch. There's no better destination for eating and drinking than Palma – we recommend amazing tapas at small, friendly restaurant Bodega Can Rigo and we love the innovative wine selection and incredible service at Wineing.
Winding your way through the streets of the old town, Abaco is a tourist must see. Peer around the mysterious wooden door to reveal a renaissance painting of a space, with flowers and fruit spilling across tables and floor. Find your way to the inner courtyard for excellent cocktails and generous desserts. Just outside Palma itself is Illetas beach – a local favourite – where you can soak the last rays of the summer and enjoy a deliciously salty plate of padron peppers with Coronas at the beach hut. Back to Palma before you head home, don't miss Treehouse on the marina for sundowners, it's a sight that's not easy to forget. 
Ibiza
There's more to Ibiza than the super clubs (excellent as they may be). The magic of the island that drew everyone to this Balearic beauty in the first place is still very much there – you just need to look past the crowds and explore more of the Island. The Hacienda Na Xamena is frequently found in Europe's top ten hotel lists. Hidden at the top of the island built into the cliffs, the hotel is a literal refuge from the hustle and bustle of the rest of the island.
New hotel Cubanito is a design homage to the colour and character of cuba, we love the style, and character of this new spot to see and be seen. Long-time icon Bambuddha is another opportunity to rediscover the character of old Ibiza – great food, great tunes, beautiful building. And then when you are ready to party, take your pick – but we have to pick Pikes, the original and still the best.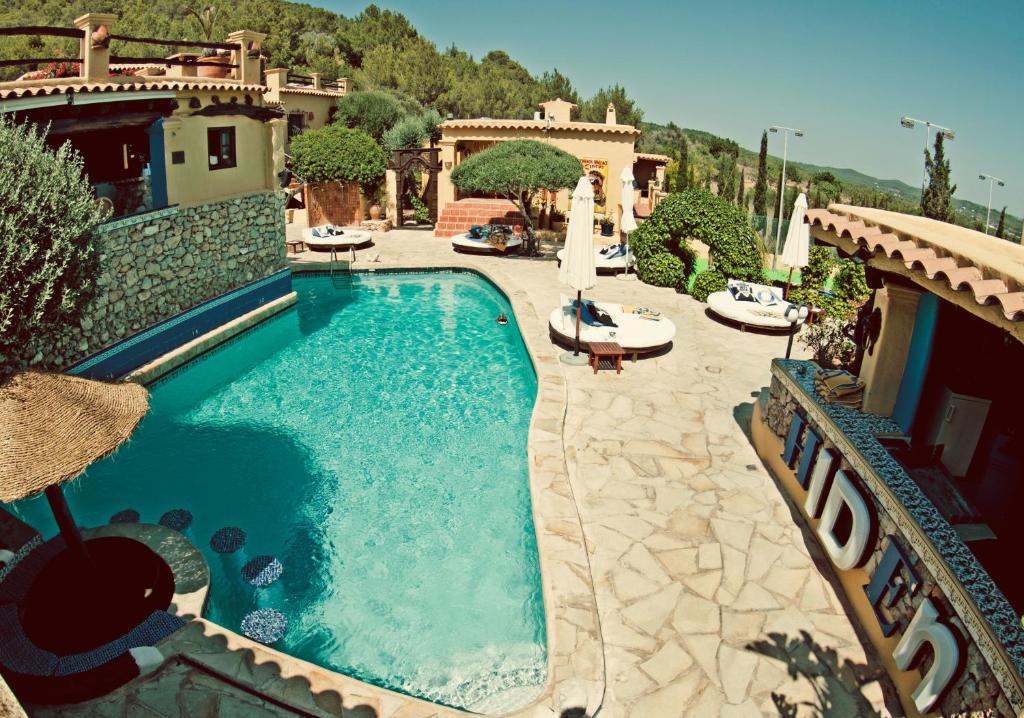 Paris, France
Paris Is always a good idea and it's every bit as magical as the movies let us believe. We love spending time in the Marais, one of the best shopping districts in Paris. Le Grand Mazarin is the newest spot to stay, with impeccable style and a great bar and restaurant to boot.
Paris hotel rooms are typically on the cosy side, but their rooms – with great views of the Marais – are more than comfortable. Paris has no shortage of great places to eat and drink. Stop into Parisian icon Cafe de Flore for a glass of something sparkling, followed by dinner at hidden gem Cinq Mars, where you feel instantly at home and fed incredibly well.  
New York
A bold, brilliant destination for a decadent long weekend. We recommend Halloween in New York, the Americans embrace it like no other and a quick trip across the pond for shopping, sightseeing and celebrating is a must-do. We love the Standard – a modern classic – in the Meat-packing district.
A great spot to drop your bag and either hit the shops or – what we love to do apply trainers, start walking. The High Line is an amazing way to explore the city, but the gridded blocks of New York makes a walking weekend really easy. Beyond the great shops, we love drinks in the Village – where the best of the Halloween can be seen (don't miss the Broadway stars belting it out at piano bar Marie's Crisis) or pop across to the Gramercy Tavern in the Flat Iron district for some classic New York fare. Finally, don't forget your visa!
Rock's made selecting a cabin bag easy with a handy airline size checker - BA, Easy Jet, Ryanair. There are plenty of cabin styles to choose from whether for a stylish break with the girls to a romantic weekend away for two. So whether you're jumping on Eurostar or catching a flight, pack in everything you need with our helpful packing list. Bon voyage!